See Awesome sights of the Miami Skyline
Pick one or more activities to plan your vacations with us
Tours and Rentals Options
We are excited to be part of your vacations
What you need to know before boarding
Parasailing FAQ's
We Believe That Water Sports Should Be Fun
No, land and take off from the back deck of the boat. You never have to touch the water unless you want to get wet.
No, as long as you can sit down that is all you need to do!
Whatever you want! But, we suggest bringing a towel or windbreaker.
RESERVE PARASAIL RIDE NOW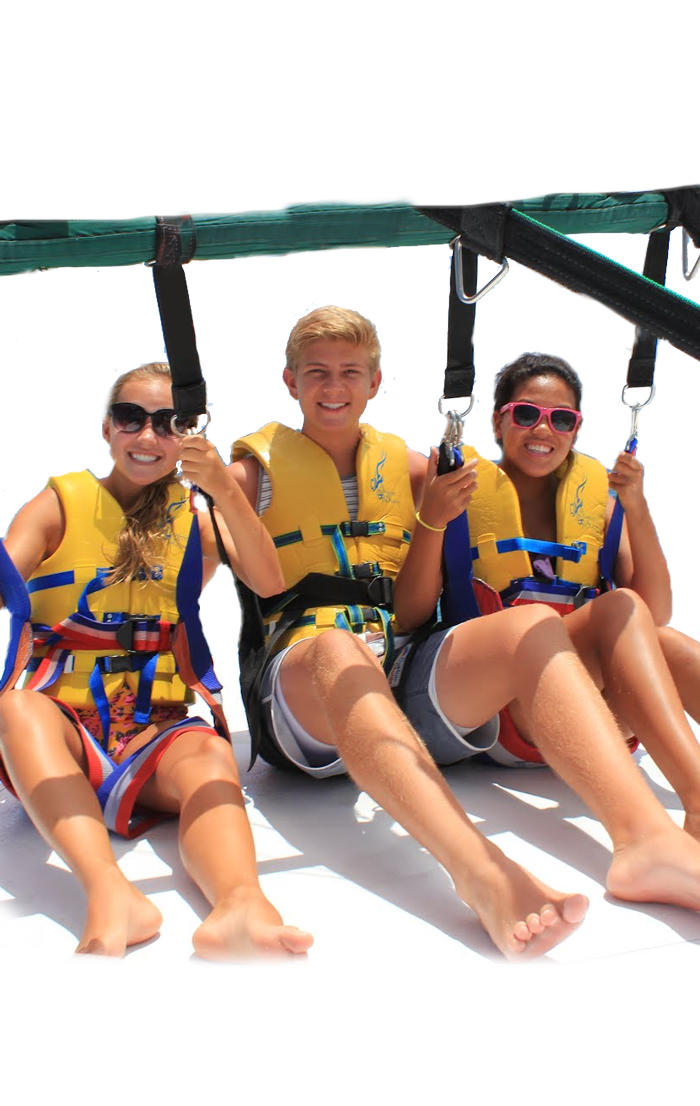 Two or three depending on weight and wind conditions.
Yes, if the boat is not fully booked with fliers you may ride for a fee.
Parasailing flights are 7 – 12 min
Entire parasail boat excursion is approx
1 hour duration.