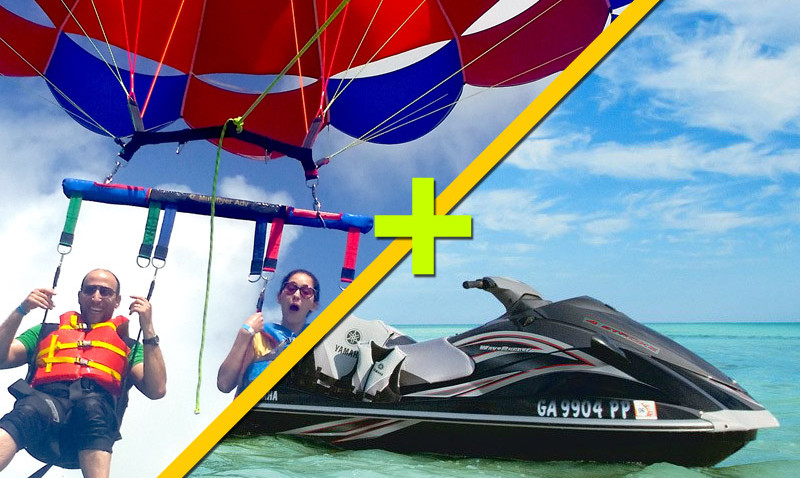 Categories:
Get the ultimate adrenaline rush.
Our combo watersports package includes parasailing in Miami and Miami Jet ski rentals.
When you book with us you will be saving on some serious fun things to do in Miami.
The fun begins when you soar above Biscayne Bay parasailing Miami on state of the art equipment.
When your done parasailing Miami, your high performance Jet ski rentals will be waiting for you.
Create you own destination experience and discover why we are the leaders in Miami watersports.
Do I have to get wet while parasailing?
No, land and take off from the back deck of the boat. You never have to touch the water unless you want to get wet.
Do I need any skills to ride Jet Ski or Parasail?
No, all instructions are thought at the time of the tour.
Are there any age or weight restrictions?
Yes, you have to be at least 6 years of age. Anyone under 18 needs a parent or guardian to sign their liability waiver. Weight restrictions change according to the weather and captains discretion.
Jet Ski Riders borne after 1988 have to take a boat safety course at the time of booking
How many people can parasail at the same time?
Two or three depending on weight and wind conditions.
How many people can ride the Jet Ski
up to 2 people depending on weight & weather conditions
What should I wear to parasail and Jetski?
Whatever you want! But, we suggest bringing a towel or windbreaker.
Are passengers allowed while I am parasailing?
Yes, if the boat is not fully booked with fliers you may ride for a fee.
How long are the parasailing flights?
Parasailing flights are 7 – 12 min. Entire parasail boat excursion is approx. 1 hour duration.
How Long do I get to ride Jet Ski
This Package is for a 30 minute Jet Ski Rental
Do we need reservations for parasailing or jet ski rentals?
To insure you have 1st class experience reservations are required. You will need a major credit card to make a reservation.
Cancellation and refund policy:
Failure to cancel you reservation at least 48 hours prior to departure time either by telephone or email will result in your credit card being charged the full amount of the excursion. If the trip is canceled by Miami Ocean Water Sports for any reason, your credit card will be refunded in the full amount.
Weather Policy
Miami Ocean Water Sports will not depart in unsafe conditions, the Captain will assess the weather and should the Captain determine the conditions are unsafe to run the tour, the tour maybe postponed or it will be canceled. Every effort will be made to reschedule your ride during your stay. If we are unable to re-schedule your ride a full refund will be issued.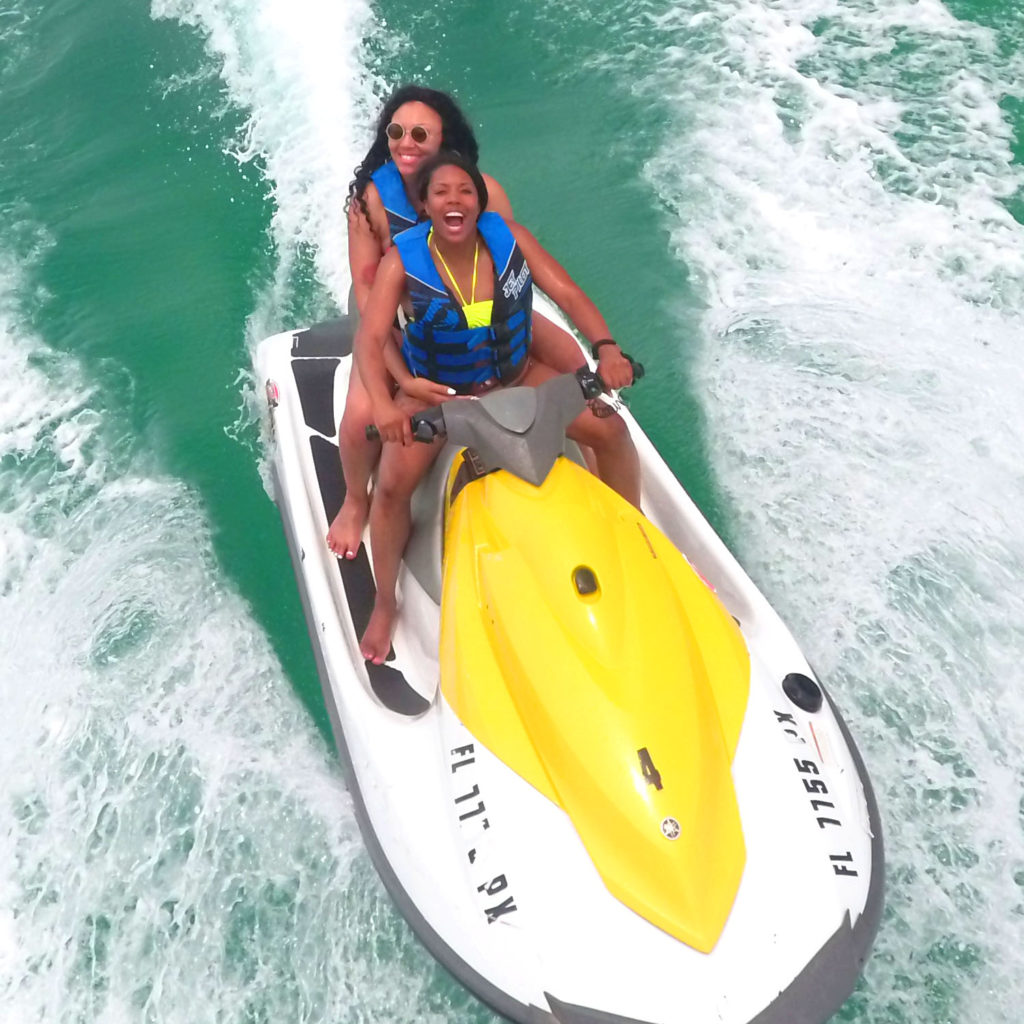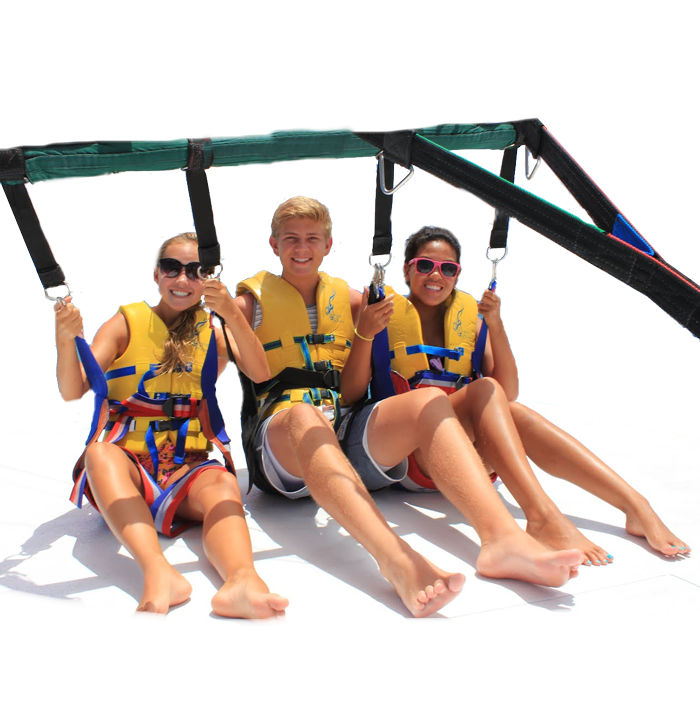 Categories:
Create the ultimate destination experience in Miami water sports for your next company event. Individualized service is provided to best meet your groups needs.
Check out our Power Adventure. This comprehensive corporate package includes Parasailing, Jet skiing and Sailing on a 6 hour adventure.
This multi-faceted and customizable adventure begins at the dock as your group boards 50′ sailing yachts and sails to Villa Viscaya sandbar.
Our parasailing operations and jet ski operations will rendezvous with our sailing yachts for a full fledged water sports adventure.
An assortment of water sports equipment is also provided to include stand up paddling, kayaking, aqua mat, and aqua ring.
A full compliment of food and beverage is also included with this package to include chicken wings, hamburgers, hot dogs, potato salad, cole-slaw, beer, wine, cheese platter, vegetable plates, fruit plates, hummus, dip, crackers, chips, soda, chilled water, soda & cookies.
Develop your team as you enjoy our well equipped 50' eco-friendly sailing yachts capable of carrying up to 49 passengers & 3 crew members. There is plenty of seating & plenty of shade for our guest's comfort. Enjoy Miami's turquoise blue waters on specialized catamarans with 3' draft which allows us to venture to sandbars & islands where nobody else dare to go.
Our USCG certified Captains and mates know where all the great sandbars are located and will get you there with ease and style. Let our event planners arrange for a custom menu from some of the best caterers in Miami. Need music?. With bluetooth ease you can plug into our sound system, or we can arrange for some of the best DJ's in Miami to mix some sound for your party.
See what makes Miami such an incredible destination experience.