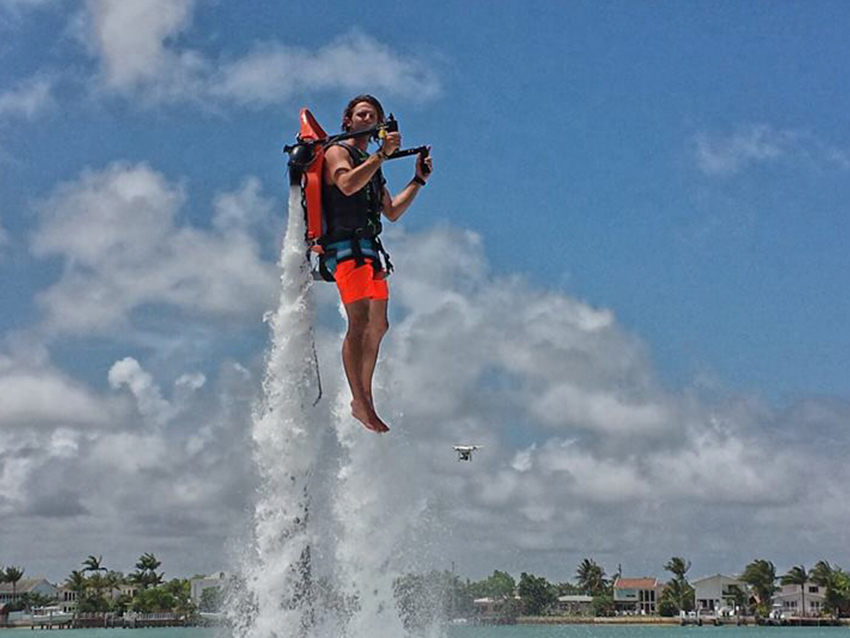 A 250-horsepower marine engine housed in a boat-shaped pod provides the Jetpack and flyboard power, pumping seawater to the jetpack through what looks like a fire hose. The Jetpack/Flyboard can fly up to 30 miles per hour, with a maximum altitude of 30 feet, the length of the hose.
30 min Jetpack or Flyboard session: $135 per person
Guest go by boat from Sea Isle marina to either picnic or monument Island where they fly.
Operational schedule for watersports:
Monday 10am to Close
Tuesday 10am to 6pm
Wednesday 10am to close
Thrusday 10am to 6pm
Friday 10am to close
Saturday 10am to close
Sunday 10:30am to close