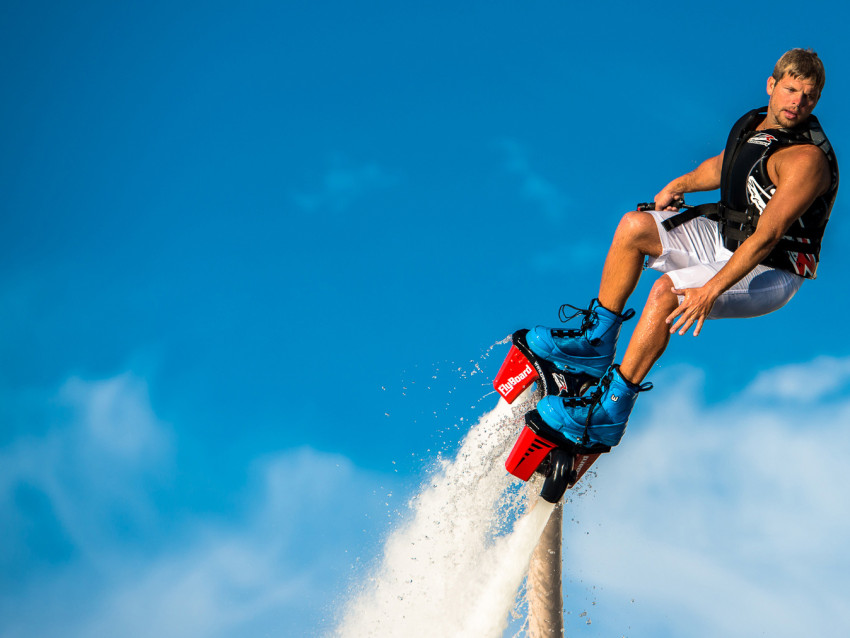 The flyboard is powered by jets of water that are generated by a Sea-Doo watercraft and forced through a tube connected to a platform that the rider straps their feet
Our world class instructors will treat you to an unforgettable experience where you will quickly learn to fly.
How hard is it?  Most people are airborne in the first few minutes.  If you can stand on your own two feet, you can fly![/vc_column_text]
We offer several different water jet pack and jet board flight experience options, including tandem jetpack flights for kids, with premium photo and video packages available to commemorate your flight.
What can you expect from your jetpack flight? To put it simply…the experience of a lifetime! Jetpacking is like skydiving, jet skiing, parasailing and scuba diving all rolled into one and it provides a fun and unique alternative of water activities.
Jet Packing is a bit easier than flyboard but as fun!
Price of rentals are
$139.99/Per Rider